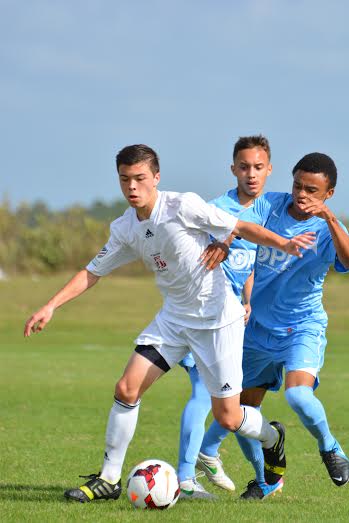 For Immediate Release
7.14.14– FC Wisconsin Nationals is pleased to announce the first commitment for next year's seniors with USSDA center midfielder Brady Lenius committing to St. Louis University.  Brady is the first incoming senior who has committed to play at the next level.
"They are a top-level team," said Lenius. "They have two players on the national team right now and they said their program has produced more professional players than any other in the country. I've always had a dream of playing professionally, so hopefully this will help."
St Louis won the regular season championship last year for the Atlantic 10 finishing 7-0-2 in conference while placing eight players on All Conference Teams. 
Lenius recently made the commitment to what was his top choice to play at the next level.  "Brady is an incredibly hard working player, with a great attitude, great work rate and outstanding leadership.  His level of play has improved tremendously over the past year.  His soccer IQ has always been quite good but now he has sharpened his skills technically and has been forced to see and play the game faster.  He has adjusted tremendously and his hard work has paid off.  We are thrilled he has committed to his top choice and look forward to another superb year from him to help lead him into the 2015-2016 Billiken season" said USSDA Director Ben Shepherd.
Below is the most recent write from the Green Bay Press Gazette.
http://www.greenbaypressgazette.com/story/news/local/door-county/sports/2014/07/12/soccer-player-commits-top-level-team/12561547/
Congratulations to Brady!  Well deserved!  Hard work pays off!