FC Wisconsin Day will consist of training together competing together, learning and fun events. No other club like this!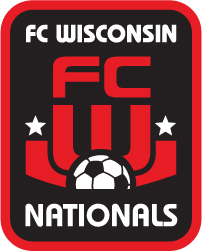 Spring Kick-Off - FC Wisconsin Day
The 2017 Spring Outdoor season is finally upon us.  As our FC Family grows, we want to make sure we make time to celebrate the FC Family and spend time training and competing together.  Part of what makes this more than a club is not only the true long term development curriculum, or that we lead the state every year in helping players play in college, but also because we treat each other as family.  We don't just say it, we live it.
As we begin the spring season we want to host a weekend of training and competing for all our FC Family at our fields in Germantown next weekend, March 11-12th. 
The weekend's itinerary will be posted below but we want to make sure everyone has this Information.  Saturday's schedule will be for all Jr's and U11-U14 players from our FC Wisconsin North Program and our Milwaukee campus. Sunday's schedule will be for all U15-U18/19 players, again from our FC Wisconsin North and Milwaukee campus. We want this to be a "get to know The FC Family" type of day, which will be a great 'Kick-Off' to the spring season!!
The day will consist of all age groups training together in the morning, and competing in a World Cup style competition in the afternoon.  The training will consist of all players from our main campus and north campus practicing together, pushing each other and learning to train on the edge of their comfort zone.  The afternoon will consist of players being mixed up and placed on teams to compete in an 8 vs 8 competition/tournament. 
The club will also be providing a FREE LUNCH at the RADISSON HOTEL for ALL Players and Families in between morning and afternoon sessions.
This is meant to be a fun day of coming together and creating positive momentum into the 2016-2017 season.  We encourage you to bring coolers, grills, and positive energy.
FCWISCONSIN DAY ITINERARY:
SATURDAY: Jrs, U11-U14's:
10.00am – 11.30am – Training for the JRS, U11 and U12 boys (FIELD 2)
10.00am – 11.30am – Training for the U13 and U14 boys (FIELD 1)
12:00pm – 1:30pm – FREE Lunch served at the RADISSON Hotel for all players and Families
2.00pm – 3.30pm – Small Sided Games competition/Tournament for JR's, U11 and U12 (FIELD 2)
2.00pm – 3.30pm – 8 vs 8 competition/Tournament for U13 and U14 (FIELD 1)
SUNDAY: U15-U18/19's:
9.30am – 11.00am – Training for the U15 and U16 boys
11.30am – 1pm – Training for the U17 and U18 boys
11:30 – 2:30pm – FREE Lunch served at the RADISSON Hotel for all players and Families
3.00pm – 4.30pm – 8 vs 8 competition/Tournament for U15 and U16
5.00pm – 6.30pm – 8 vs 8 competition/Tournament for U17 and U18
RADISSON HOTEL:
N88 W14750 Main St,
Menomonee Falls, WI 53051