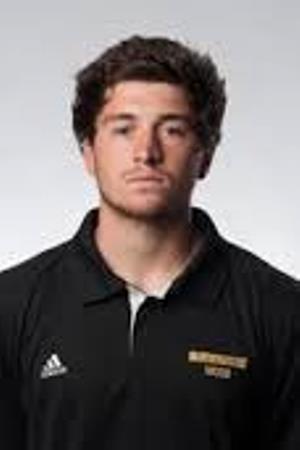 Get to Know Recent State Cup Winning Coach, and Cardinal Stritch Assistant Jamie Bladen
Where did you grow up?  Where did you attend high school?
I grew up in Doncaster, England and attended Danum School.
Any honors through your youth playing days?  ODP? High school? What college did you attend?
Growing up I was recruited and signed to play for professional clubs Leeds United, Rotherham United and Scunthorpe United in their youth academy teams. I signed a full time contract for Scunthorpe United at 16 playing for their youth and reserve teams gaining valuable experience training every day and playing with/against established professional players. Unfortunately, a broken ankle hindered my professional career in England and ultimately brought me to America.
In college, I started out at Lees-McRae college  (NCAA II) in North Carolina and during my time there we won 2 conference titles, 1 conference tournament championship, were ranked number 1 in the nation for multiple weeks and made it to the national championship game, personally I was selected to the all-conference and all-region teams.  I transferred to the University of Wisconsin-Milwaukee and won a Milwaukee cup (V Marquette) Chancellors cup (V Green Bay) and Lewang Trophy (V NIU) as a player and a Horizon League Tournament championship and NCAA national tournament appearance as an assistant coach. I was selected to play for Mississippi Brilla PDL team and won the southeast PDL championship. 
What is your favorite memory as a player? 
Scoring a last minute winner against my old club Leeds United for Scunthorpe United in a reserve team game in the first team stadium is a great memory. In college, I was lucky enough to have many great experiences including scoring the winner in the elite 8 and final 4 for Lees-McRae and being the first UW-Milwaukee player to score back to back game winners since 2004 with goals against UIC and UW-Madison. 
Why did you decide you wanted to be a soccer coach?
I love the game so I always wanted to get into coaching, it was just the natural progression for me and I see myself always doing it at some level. 
Why did you decide FC Wisconsin was the right place for you as a coach?
Co-Director of Coaching Ben Shepherd coached me while I was a player at UW-Milwaukee. I thoroughly enjoyed Ben's training sessions; coaching style and player management techniques so I knew FC would be a great environment for a young coach like myself. Before I started at FC, I went down to watch some training sessions and immediately knew it was the right place for me.  The environment at FC Wisconsin is completely different than any other Clubs in the area. The whole setup is as professional as you could get in the state and reminded me of an academy program back in England. 
What is the best piece of advice you could give the FC Players moving forward?
First and foremost always remember to enjoy yourself. Be confident and its important to get out of your comfort zone, only then will you see how good of a player you can be and how hard you can push yourself. So, be confident, driven to be the best you can be, and enjoy yourself while doing it!
How would you describe the daily atmosphere of an FC Wisconsin training session? 
The first thing that strikes me about the atmosphere at every FC training session is the energy around the place. Everyone turns up with a professional attitude and a willingness to achieve something during that session. The players are working hard and focused and the coaches are organized and pushing the players, its great to be a part of. The Collaborative coaching model that we have at FC is unique and there are always 3-4 coaches at every training session and game working together to make sure that true player development is taking place.
How would you describe the FC Wisconsin Club experience to another parent?
I think it speaks volumes that I have only been in the club for a few months and can say I have dramatically improved as a coach during that time. As a coaching staff we pride ourselves on real player development and we are always looking for ways to improve that. You know what you are going to get at FC, excellent facilities, quality coaches, intense training sessions and people that really care about developing your child.
Favorite Pro Soccer Team: Liverpool F.C.
Favorite Pro Soccer Player: Steven Gerrard
Favorite Pro team non soccer related: Leeds Rhinos (English Rugby team)
Family: Mum - Shirley Dad - Mick Sister - Nicola
Favorite food? Spaghetti Carbonara 
What do you do in your free time? Go to the gym or just relax and watch TV
Favorite movie? V for Vendetta 
Who is the best player you have played with?
The best player I have played with was probably Jack Cork who was just recently signed by Swansea City from Southampton. He was on loan at Scunthorpe United from Chelsea at the time and I don't think he ever gave the ball away, real class player. 
Who is the best player you have played against?
I've been lucky (or unlucky) enough to play against some unbelievable players, I think Danny Rose, who is the starting left back at Tottenham Hotspur and on the verge of the England squad is probably the best.