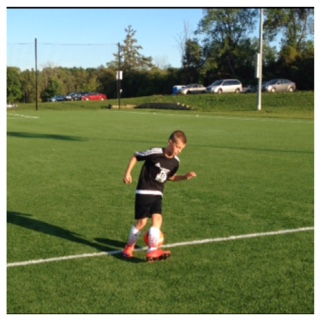 FC Wisconsin Players Hit 1 Million Touches
9.17.15 – FC Wisconsin players from ages U7-U14 amassed over 1 Million touches during the first two-week cycle of the Clubs new Technical Training Program.
For the 2015-2016 Season FC Wisconsin has introduced the Technical Training Program for our U7-U14 Programs. This is a unique initiative by the club, which is designed to teach players how to train technique individually at no added cost. 
Every 2 weeks the coaches introduce several skills to the players.  The skills involve one player and one ball.  Players are then required to work on the given skills during their free time. This Program is designed to help players with their continued development while also placing a high emphasis of accountability upon the player.
For the first two week cycle of the Technical Training Program players from ages U7-U14 were required to count their touches and record how many touches they took each day until they reached 10,000 touches.  Prizes and incentives were rewarded to all players who reached the 10,000 goal, and to those who recorded the record number of touches for their age groups.
Coach Brent Behnke who helps to oversee the program said, "What's so fun to see is all these players working on getting their touches away from the normal training session.  We (coaches) walk up to fields on the weekends and see siblings of a player playing in the game, working the entire time on their touches. Others whose goal is 15,000 touches turn in their sheets and have quadrupled their goal with 65,000 touches.  The other aspect to this is the amount of improvement and comfort level on the ball we continue to see in all the players that participate.  This is really rewarding to see all the players improvement and continued use of these skills in training which in turn only aids in their long term development"
Below are the players who reached the record number of touches for their respective age groups:
U14 NPL: Vance Plecha -  24,000 touches
U14 State: Giovanni Olla -  40,000 touches
U13 State: Luca Paladino -  16,050 touches
U12 WDA: Khristian Hoard -  45,964 touches
U11 WDA: Brentell Handley -  20,000 touches
JR Development: Will Slawinski -  12,045 touches
Congrats to all the players who took part in the first cycle!!
 For more information on the club and all our teams please visit www.fcwisconsin.com
For updated scores and highlights, follow us on twitter and Instagram.
Facebook: FC Wisconsin Nationals
Twitter:  @FCWisc
Instagram: fcwisconsinnationals