Live through February 3, 2018 at 9 p.m.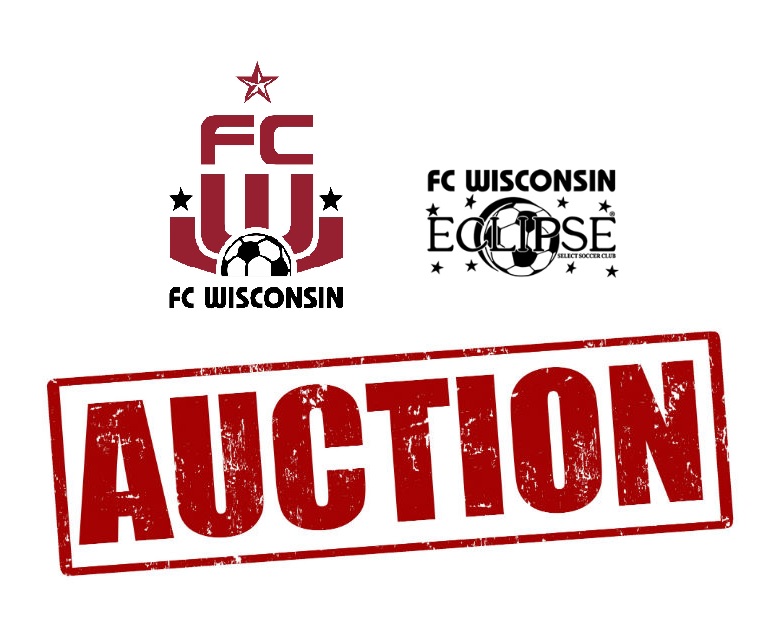 THE 2018 FC WISCONSIN AUCTION WAS A GREAT SUCCESS. NOT ONLY DID WE REACH OUR GOAL, BUT EXCEEDED IT! THANK YOU TO EVERYONE WHO PARTICIPATED! WATCH FOR ITS RETURN IN FEBRUARY 2019.
----------------------------------
The FC Wisconsin Auction is now open!
www.32auctions.com/FCWisconsin2018
Follow these instructions to create an account and get started!
Thank you to everyone who donated! There are many great items available in the auction and more will be added throughout the week. Here are just a few …
Condo for a week on Marco Island

Night out with the coaches for up to 10 people

$500 lawn care package from David J. Frank Landscaping

Green Bay Packers tickets

Milwaukee Electric Tool Package
Please feel free to share the auction information with your friends and families. Anyone is welcome to bid and support FC Wisconsin. The auction closes Saturday, February 3 at precisely 9 p.m.
Bid now and bid often! Proceeds from the auction will be directed to maintenance and improvements required to extend the life of the existing turf at FC Wisconsin's home fields in Germantown.
If you have any questions regarding the auction, contact parent volunteer Lisa DeSanctis at lisa.desanctis@gmail.com.