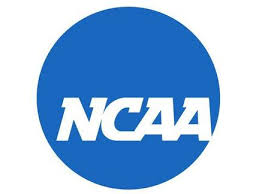 FC Wisconsin Alums Excelling at the Collegiate Level
10.23.17 --For Immediate Release:  FC Wisconsin continues to have more College Alums than any other Club in the State of Wisconsin. With over 90 current alums playing college soccer across the US at every level, FC Wisconsin players are making a big imprint when they move to the next stage of their careers.
As we reach the business end of the College season FC Wisconsin Alums are continuing to play major roles in their teams current successes and possible Conference Championships. More club alums are making their mark in Division I, II, III and NAIA competition across the country.
NCAA Division I:
Wisconsin:

With a current record of 7-4-3 while playing an extremely difficult schedule the Badgers continue to compete in every game. Two tough recent losses

to #5 Maryland

and

#1 Indiana in OT

highlight the level of competition in the Big Ten this Season. Alex Masbruch (Sr) has started 13 games for the Badgers at center back and is 2nd on the team in minutes played this season. Nikola Atlija (Jr) has seen action in five games and has one goal on the season in the thrilling 4-5 loss to Maryland.
Marquette:

Dropped a tough

1-0 decision to Xavier

over the weekend after earning an

OT win at St Johns

the previous week in Big East action. Tode Atlija (Fr) has seen action in 10 games for the Golden Eagles. Atlija has 1 assist to his name and leads Marquette's freshman group in minutes played and appearances this season. Marquette stands 2-9-2 overall and 2-3-1 in Big East play. Red Shirt Freshman Jordan Palmer has also seen his first action this year with the Golden Eagles seeing action in 7 games.
University of Wisconsin – Green Bay:

The Phoenix sit at the top of the Horizon League standings with another

shutout win at IUPUI

this weekend. With an overall record of 6-4-3 and 5-1-1 in Conference the Phoenix are having their best season in a number of years. Buran Huseini (Jr) continues to lead the backline having started 12 games and is 4th on the team for overall minutes played so far this season. Huseini also has 1 goal and 1 assist to his name. Robleh Omar (So) has seen action in 13 games, starting 7. Omar has 2 goals and 1 assist on the season. Fellow Sophomore Michael Carreon has also seen action in 13 games, starting 7, and adding 1 assist. Junior Brady Lenius has seen action in 13 games and has 2 goals on the year

including the OT winner against Wright State.

Freshman Antonio DeCastro has seen action in 1 game so far this season.
University of Wisconsin – Milwaukee:

Seniors, Nick Moon and Reid Stevenson continue to be the main offensive threat for UW-Milwaukee. Both Moon and Stevenson scored in the

Panthers recent 3-1 win at Detroit

. Stevenson now has 3 goals and 2 assists on the season and also earned the

Horizon League MVP of the week

. Moon leads the Panthers in assists with 5 on the season and is 2nd on scoring adding 4 goals to his name. Jamie Colon (Jr) has started all 15 games this season adding 2 goals and 2 assists to be 5th on points overall.  Alec Sykes (So) has featured in 3 games for the Panthers.
Wright State University:

Sophomore Stefan Rokvic leads the Raiders with 7 goals this season and 14 points on the year. Rokvic has played in all 15 games on the season and netted the game winner this past weekend

in the 1-0 win over Northern Kentucky

.  Freshman Alex Hummel has also seen action in 11 games, starting 8, which is the most of any Freshman this year. The Raiders sit 2nd in the Horizon League standings with an overall record of 9-5-1 and 5-2 in conference.
Ohio State University:

 Senior Marcus McCrary has seen action in 14 games and has 2 assists on the season. McCrary, the 2014 Big Ten All-Freshman Team honoree has helped the Buckeyes to a 7-7-1 record this season.
Temple University

: Alex Cagle (Sr) has helped the Owls to an 8-6-1 record this season conceding only 10 goals posting a 1.37 Goals Against Average. Cagle has started in 7 games on the year.
Northern Kentucky University:

  Abdul Kooistra (Jr) has helped Northern Kentucky to a 6-4-4 record so far this season in Coach Riddle's first year with the program. Kooistra a transfer from the University of Wisconsin has started in 14 games and has 1 assist on the season.
NCAA Division II:
The University of Wisconsin – Parkside:

The Rangers are well represented by former FC Wisconsin players with no fewer than 8 players on the current roster. Juniors Evan Garcia and Petar Krecak have lead the team to a 5-9-1 record.  Sophomores Leo Villa and Burim Huseini have both started in all 15 games this season. Huseini has 4 goals on the year and 2 assists. Villa has also added 2 goals on the season. Fellow sophomores Stevi Krecak and Jack Krenzien have seen action in all 15 games at defense. Freshman Goalkeeper Noah Prokash has also seen action in 5 games.
Upper Iowa University:

Freshman Cameron Bosacki and Tate Lofdahl have both helped Upper Iowa to a 5-8 record in Coach McGowan's first season with the program. Bosacki has started all 13 games leading the backline. Lofdahl has started 2 games and seen action in 13 games adding 1 assist to his name
NCAA Division III:
Concordia University:

Following on from last year's success, Concordia currently stands at 10-3-3 for the season. Freshman Cristian Tyrpak has played in 15 games for the Falcons scoring 7 times and adding 2 assists. Tyrpak is 4th in scoring for the team and has 1 game winner on the year in

the 1-0 win over Benedictine University.

Fellow Freshman and goalkeeper Josh Bobke has seen action in 2 games on the year.
Milwaukee School of Engineering (MSOE): Bradan Andryk (Sr)

continues to lead the Raiders in all scoring categories. Andryk is now

the all-time leading scorer in the Program's history

after already notching 11 goals and 9 assist for the year. Andryk entering his senior year and a 2015 and 2016 NSCAA All-American has 31 points on the season. Fellow FC Alum Nathan Weiss has 1 appearance for the season.
St Norbet College:

Sitting at 8-0 in Conference and 13-3-1 overall the Green Knights have now

tied a school record by winning 10 consecutive games

. Junior Ryan Hansen has started 16 games scoring 2 goals and adding 2 assists. DJ Dickson (So) has played in 6 games tallying 1 assist. Freshman Domenic DeMaria has played in 16 games adding 1 goal and 1 assist on the season.
University of St Thomas:

After losing in the NCAA Division III National Final in 2016 the Tommies are having another stellar year with a 15-1-0 record, 8-0 in MIAC action. Aidan Hogan (Jr) has started all 16 games and only conceded 9 goals on the year for a 0.56 Goals Against Average. Fellow FC Alum Christian Elliehausen (Sr) has played in 16 games and picked up 2 goals and 3 assists on the season.
Wartburg College:

The Knights are currently 8-4-4 on season.  Freshman Sam Thomann and Will Hamilton have both played in 16 games in their first collegiate season. Thomann has started 5 games, adding 1 goal and 2 assists on the season. Hamilton has started 1 game and notched 1 goal on the season. Paul Koebke Barsic (Jr) has started 3 games on the season with a 1.20 GAA for the year.
Carthage College:

Sophomore Jorge Triana notched two goals in the recent

3-1 win over St Olaf University

to improve the Redmen to a 10-6-2 record overall. These were Triana's first goals on the year having seen action in 7 games this season. Freshman Goalkeeper Andrew Ochoa has seen action in 3 games this year.
Wisconsin Lutheran College:

The Warriors stand at 6-10-1 on the season. Junior Ken Sutton has played in 13 games scoring 1 goal on the season. Freshman Mario Caldwell has featured in 13 games starting tallying 1 assist.
Loras College:

Junior Javi Simon leads the Duhawks with 10 goals and 5 assists on the season for 25 points. Simon has helped the program to an 11-5 record and a 6th straight win

with 5 game winning goals on the year.
Virginia Wesleyan College:

The Marlins had a

big 3-2 win over Shenandoah College

improving to 8-8 on the year. As a Freshman Deryck Burczyk has featured in 12 games making 2 starts.
Claremont – Mudd – Scripps College:

Freshman Nate Brody has played in 7 games on the season for the Stags and has 1 assist on the year.
Augsburg College:

Freshman Michael Henry has seen action in 7 games notching 1 assist.  The Auggies stand at 8-7-1 for the season.
NAIA:
Cardinal Stritch:

FC Wisconsin Coach Jamie Bladen and the Stritch Wolves are having another excellent season currently standing at 10-3-2 and sit top of the Chiacagoland Conference at 5-1-1. Before a season ending injury Senior Bobby Saskowski started the first 10 games and captained the team. Freshman Salvador Nunez has seen action in 15 games scoring 5 goals, adding 3 assists. Nunez is joint 3rd in scoring for the Wolves

after netting twice in the recent loss to Calumet

. Luke McVeigh (So) has played in 14 games and has 1 goal on the year. Junior Mike Weiss has made 2 appearances on the season. Juan Soriano (Fr) in his first season has made 1 appearance to date.
For a complete list of the FC Wisconsin players in College, please click HERE
For more information on the club and all our teams please visit www.fcwisconsin.com
For updated scores and highlights, follow us on Facebook, twitter and Instagram.
Facebook: FC Wisconsin Nationals
Twitter:  @FCWisc
Instagram: fcwisconsinnationals